20 février 2019
mister T. - Funk Around the Sun
Mister T., de son vrai nom Dimitris Tentinis, est un producteur Grec, qui nous offre des beats hip-hop/funky biens agréables pour la plupart. Bless.
03 mai 2018
The Sound Defects - Take Out
The Sound Defects - Angels
Voici les deux albums sortis par ce groupe, ou ce DJ je ne sais pas trop, originaire d'Indianapolis. Vraiment excellent. Ci dessous, leur présentation explicite que l'on trouve sur leur site :
We make beats.
Beats for your car or your headphones.
Beats for your movie or TV show.
Beats for you to sing along with or rap over.
Beats to make your little sister dance.
This is what we do.
And we've been doing it a while, so we're pretty good at it.
So sit back, enjoy the sounds, and let us do what we do best.
Bless.
17 mars 2018
Will Sessions -- Mix Takes: TAKE ONE
Will Sessions - Come On Home
Will Sessions est un groupe de Funk de Detroit, qui s'est taillé une jolie réputation, à la fois grace à ses performances scéniques, mais aussi grace à plusieurs collaborations dans le monde du Hip-Hop, notamment Elzhi, Eminem, KRS-One... Bless.
30 octobre 2017
El Michel's Affair - Detroit Twice - Sounding Out the City
El Michels Affair - Bring Da Ruckus
Fatal combo new-yorkais, notamment dans ses interprétations du Wu-Tang...Mais leur album vaut aussi le détour ! Bless.
20 octobre 2017
The Du-Rites (J-Zone + Pablo Martin) - Du The Twitch (Official Music Video)
Combo de 2 new-yorkais, multi-instrumentistes, qui envoie une espèce de raw funk blindé de Rhodes, avec de ci de là, surtout sur le 1er album, des petits relents proches du hip-hop...Bless.
30 septembre 2017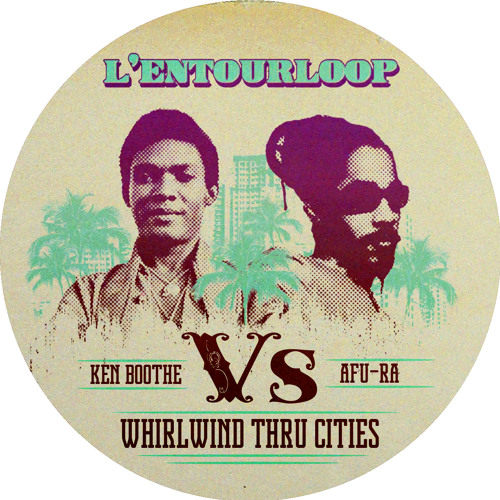 L'ENTOURLOOP - John Holt (edit) Men Next Door
Petite mixtape qui m'a bien fait triper, vu qu'elle mixe pas mal de nos références hip-hop et reggae, et qu'en plus y'a des petites touches d'humour bien placées...Bless.
24 septembre 2017
Ghostface Killah & Adrian Younge "Twelve Reasons To Die" (Full Album) 2013
Toujours Adrian Younge à la baguette, cette fois avec Ghostface. Les mêmes sonorités, en version Hip-Hop. De la balle. Bless.