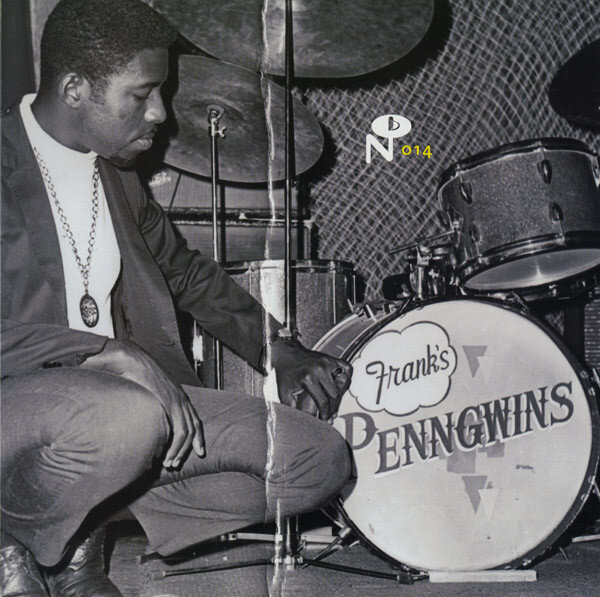 On continue dans la série Cult Cargo :
Belize City Boil Up + Grand Bahama Goombay
Fusion Latin Soul, Disco Funk & Reggae Calypso... West Indies Style!
Cult Cargo: Belize City Boil Up
The national dish of Belize is a diverse mixture of ingredients: pig's tail, potatoes, plantains, bananas, boiled eggs, yams, and whole fish, thrown in a pot and stewed to perfection. They call it a boil-up. Cult Cargo: Belize City Boil Up combines equal parts R&B, calypso, disco, funk, reggae, bruckdown, soul, folk, and other sounds scraped off the musical pantry's bottom shelf, though it's anything but leftovers. See the Harmonettes' speedy, robustly recorded take on "Shame, Shame, Shame" or tropical pulse and electro stabs on Lord Rhaburn's "Disco Connection." Before our very own Rob Sevier showed up on Belize's sand-swept shores, little was known of the tiny Central American nation's vibrant musical history. Since then, we've scoured the catalog of Belize's lone record label, Compton Fairweather's C.E.S., for choice delicacies derived from American genres gone mutant under intense Belizean sunlight, gathering a hurricane of battered photos, album sleeves, and ephemera, amassing a sound souvenir that's more like a recorded jaunt through a dance-infected Belize long gone. Our sturdy gatefold double-LP edition includes two bonus tracks...dashes of extra flavoring you won't find plated by any other Numero product.
Cult Cargo: Grand Bahama Goombay
The second in our series exploring the pan-American funk experience, Cult Cargo: Grand Bahama Goombay is a deep overview of Funky Nassau's redheaded sister city, Freeport, on Grand Bahama Island. A "cargo cult" is what happens when one culture begins worshipping the byproducts of another; Cult Cargo is what happens when that devotion is returned. From 1969 to 1976, Frank Penn's GBI studio and label cranked out a dozen LPs and twice as many singles, each infected by the Detroit-by-way-of-Miami sounds drifting east across 100 miles of Florida strait. GBI's catalog is a fruity blend of poolside soul, second-deck cruise ship karaoke, sand-in-your-bathing-suit funk, jump rope rhymes, hurricane-ravaged R&B, the regional delicacies of rake n' scrape and goombay....plus a 13-minute "Mustang Sally" that stresses the classic to breaking point, and goes ahead and breaks it. Fire up the blender, crank the stereo, and slather on the SPF 35. Have your mail held. Frank Penn's funked-up Freeport, Bahamas, is a mouse click, a play button, or a needle drop away.