31 octobre 2018
Benjamin Herman - Durban Poison
Benjamin Herman - Chasing The Dragon
Benjamin Herman est un saxophoniste hollandais, plutôt classique à ce que j'ai compris, actif depuis le début des 90's. Il nous offre ici une petite tuerie Jazz-Funk...Bless.
28 octobre 2018
Jr. Thomas & The Volcanos - Mr. Harriott
JR THOMAS & THE VOLCANOS : "Get A Hold of You" (live @ Mouv' Studios) #SELECTIONREGGAE
Alors eux, c'est pas compliqué : ils sont blancs, quarantenaires, ils viennent de Californie (le groupe) et de Mineapolis (le chanteur), et ils jouent comme s'ils avaient 20 ans à Kingston en 1967. Impressionants .Bless.
26 octobre 2018
Big Mean Sound Machine - In the Name of What? (Live at FLX Grassroots Festival 2014)
Big Mean Sound Machine - Sahara Cell Phones
Groupe formé en 2009 dans l'état de New-York, et qui propose une espèce d'afrobeat un poil psyché...Bless.
23 octobre 2018
Lou Pride - It's A Man's World
Carla Whitney - War - 1975
Et voici le dernier volet de la série ! Bless.
Byrdie Green - Return of the Prodigal Son
Madeline bell - that's what friends are
4ème volet, seulement en mp3 192, sorry.... Bless.
Ray & His Court - Soul Freedom (1973)
Soul Freedom - 04 - Eddie Warner - Devil`s anvil
3ème volet...Bless.
21 octobre 2018
James Reese & The Progressions- Let's Go (It's Summertime)
2ème volet de la série... Bless.
19 octobre 2018
Letta Mbulu - What's Wrong With Groovin'
Carleen & The Groovers - "Right On" (MUSIC WORLD)
Jazzman a sorti une série de compiles appelées "Sevens Series", assez eccléctiques, tout n'est pas forcément top, mais il y a quand même plusieurs must-have... Bless.
18 octobre 2018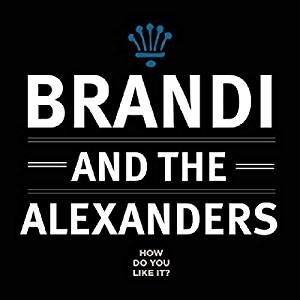 Brandi & the Alexanders - Jealousy - 10/18/2017 - Paste Studios, New York, NY
Brandi & the Alexanders - How Do You Like It? - 10/18/2017 - Paste Studios, New York, NY
Mon petit coup de coeur du moment, from New York... Bless.
15 octobre 2018
Pazant Brothers-The Work Song(1975)
Chick A Boom (1973 HQ) - The Pazant Brothers & The Beaufort Express
Fatales compiles de ce groupe de funk plutôt méconnu, les Pazant Brothers étant à la trompette et au sax. Bless.